News
Posted by Trailblazers Staff on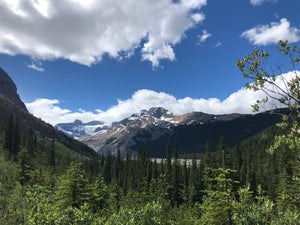 2-Man Mountaineering Trip for recon on Castleguard Mountain (Columbia Icefields)   July 17th, 2020 After setting out from Cochrane, AB my father and I arrived at the "Big Bend" near the Athabasca Glacier (Tourist Hotspot) and began gearing up for our presumably long trek. Walking across an old bridge we quickly found ourselves on the right path (an Old Army Access Road that was used to shuttle cold-weather gear for testing on the Saskatchewan Glacier back in WWII). Trekking 2.75km with roughly 150m of elevation we got our first glimpse of ice, Mt. Andromeda featured an amazing icefall/seracs that spanned ...
Posted by Mark Denton on
We are always bringing in new products for you. So check back regularly for the latest and greatest in outdoor accessories!
Posted by Mark Denton on
Welcome to Gear Stop. Your Canadian online store to make your outdoor experience better.